Explore personalized learning experiences with courses taught by real-world professionals. Learn how to use tools like Audio/video recording and editing.
---
Audacity is an easy-to-use, multi-track audio editor and recorder for Windows, macOS, GNU/Linux and other operating systems. Audacity is free and open source.
LinkedIn Learning Audacity Tutorial
---
GarageBand is a fully equipped music creation studio right inside a Mac to learn, play, record, create recordings.
Linkedin Learning GarageBand tutorial
---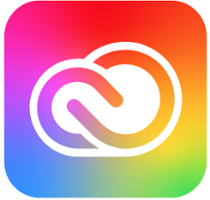 Adobe Creative Cloud is a set of applications and services from Adobe Inc. that gives subscribers access to a collection of software used for graphic design, video editing, web development, photography, along with a set of mobile applications and also some optional cloud services.
Adobe Creative Cloud learning and support
LinkedIn Learning Adobe Creative Cloud
---
iMovie is a free video editing application made by Apple for the Mac, the iPhone, and the iPad.
LinkedIn Learning iMovie tutorial
---
OBS is free and open source software for video recording and live streaming.
LinkedIn Learning OBS Tutorials
---
i
Canvas Studio is a communication tool that allows instructors and students to actively collaborate through video and audio media.